Thursday's Headlines: Outdoor Dining is Fun Edition
The big news on Wednesday was an incremental piece of small news: the state's Appellate Division threw out a lawsuit by opponents of outdoor dining on strictly procedural grounds (namely, you can't sue over a government program that hasn't officially started yet).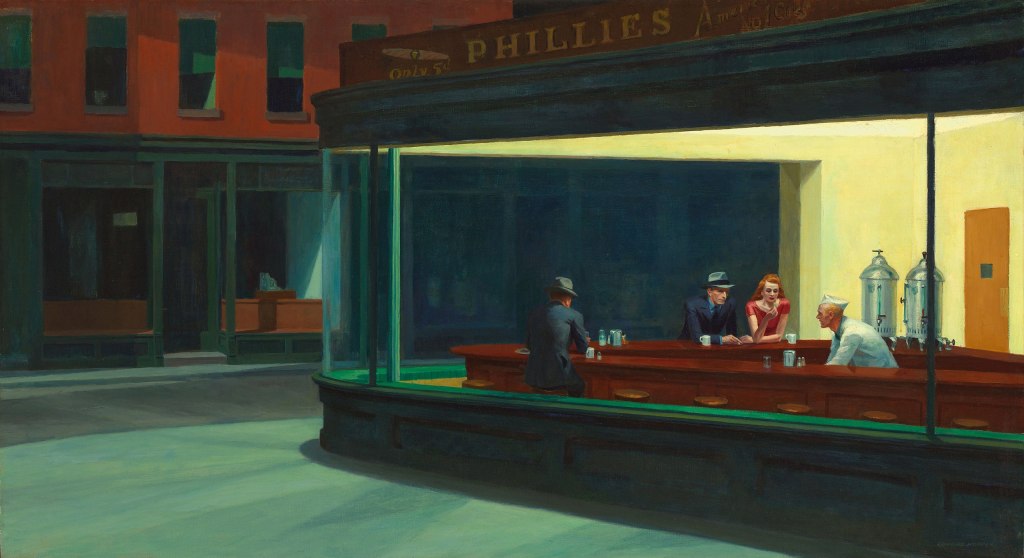 This is good news for all of us who love outdoor dining — though want it to be properly regulated by the city and paid for by the restaurants, all of which is part of a piece of legislation that is moving ever so slowly through the City Council meat grinder (how much of a meat grinder? Well, even the Speaker doesn't always stay on the talking points!).
Everyone covered the ruling — with obvious reminder that opponents of outdoor dining will certainly refile a suit once the temporary Covid-era dining program becomes permanent:
No matter what spin the outlets put on it, outdoor dining is here to stay for a while, which made our graphics team so excited that they reimagined what Edward Hopper's classic painting, "Nighthawks," might have looked like if alfresco eating had been a thing in the 1940s. Why sit inside all lonely? Why not grab a table on the curb?
In other news from a slow, Yom Kippur:
Man, New Jersey just won't let congestion pricing be! (NYDN)
We were happy to see that Curbed got around to covering what we've been obsessed with for years: The SUV-ification of the police squad car. Alyssa Walker graciously linked to some of our past coverage, but missed our big "get," when then-Transportation Bureau Chief William Morris defended handing cops yet another deadly weapon. That legacy, alas, lives on in a department with literally no oversight.