UPDATE: Williamsburg Man Killed by Speeding, Drugged Teen Driver
This story was updated on Friday, Nov. 12 at 10 a.m. to reflect new charges by the NYPD.
A 33-year-old man was struck and killed early Thursday morning by the drugged-up driver of a 2017 Chevy muscle car, cops said — and witnesses said the teenager was speeding before the crash.
According to police, the 18-year-old Camaro driver was heading northbound on Bushwick Avenue near Meserole Street at around 12:30 a.m. when he struck the pedestrian, causing severe trauma to the head and body. A video on Citizen showed medics furiously compressing the victim's chest, an indication that his heart had stopped. He was taken to Woodhull Hospital in critical condition, but died there hours later. Police later identified him as Luis Mendez.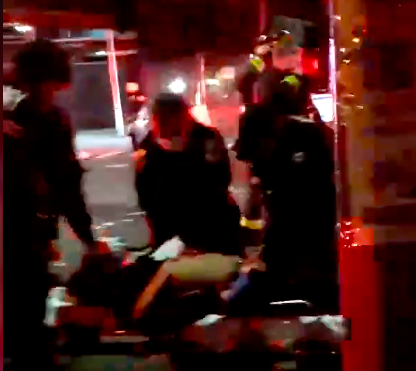 The driver, Tyler Patrick, 18, remained at the scene and was later charged with vehicular manslaughter, assault, reckless endangerment, driving while impaired by drugs, and reckless driving — serious charges that reflect police suspicion that witnesses accounts confirmed the driver was speeding. The Daily News reported that Patrick was "high on amphetamines."
The car had severe damage — and no front plate, indicating that it is registered out of state (or not registered at all). But that was not part of the initial charges.
At least 230 people have been killed on New York streets since the start of the year, the most ever in the de Blasio administration's nearly eight years in office.