Eyes on the Street: Union Square's Public Space Makeover Underway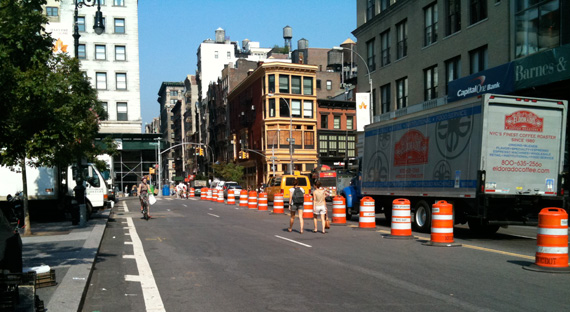 Reader Holly Hudson sends this picture of the north side of Union Square earlier today. Orange construction barrels are lined up here and around the corner on Broadway, as crews get ready to add new pedestrian spaces and extend Broadway's protected bike lane, which will run against the flow of traffic on this particular block.
These public space improvements and safety upgrades received a 24-1-1 community board vote in favor from Manhattan Community Board 5 in July. Union Square is the fourth major public space along the Broadway diagonal — along with Madison Square, Times Square, and Herald Square — where NYCDOT has reclaimed space from traffic and devoted it to pedestrians and cyclists.