Harlem Assembly Member and Council Candidate Parks Illegally, Abuses Placard in Midtown
A Harlem Assembly Member who represents a district where nearly 80 percent of households do not own a car illegally parked her own luxury sedan on a busy Manhattan thoroughfare throughout the duration of a taped debate, Streetsblog has learned.
Assembly Member Inez Dickens, who has long been a foe to street safety measures and bus improvements in her district, left her 2019 Mercedes S560 in a travel lane on Fifth Avenue, in a clearly marked "No Standing" zone outside the CUNY Graduate Center near W. 35th Street, where the Council debate was taped, for nearly three hours, between noon and about 3 p.m.
Videos obtained by Streetsblog show Dickens and her chauffeur/campaign manager Londel Davis discussing something with two other people outside her car, which has a placard on its dash, after the CUNY-sponsored debate ended. After chatting, Davis is seen helping Dickens into the passenger seat before he moves to the driver's seat and pulls away.
A spokesperson for Dickens's campaign confirmed that the car in the photos is her personal car. The campaign said that she and Davis, the driver, were "rushing down" from Albany to get to the debate, which is set to air on CUNY TV on Sunday. Davis, the campaign said, escorted her into the building.
"He was supposed to come back down and he admitted that he forgot and has apologized for not moving it," said her spokesperson Sofia Quintanar.
Quintanar added that Dickens used to take public transportation until she had a kidney transplant in May 2022. Quintanar said Dickens's doctor advised her not to take public transportation. Streetsblog confirmed that doctors do recommend avoiding public transit for at least three months after a transplant.
The car seen in the video — which is Dickens's personal car — has been caught on camera either speeding or running red lights 17 times since April 2017, after Dickens joined the Assembly, according to city records via How's My Driving. Dickens previously served as a Council member in the same neighborhood between 2006 and 2016.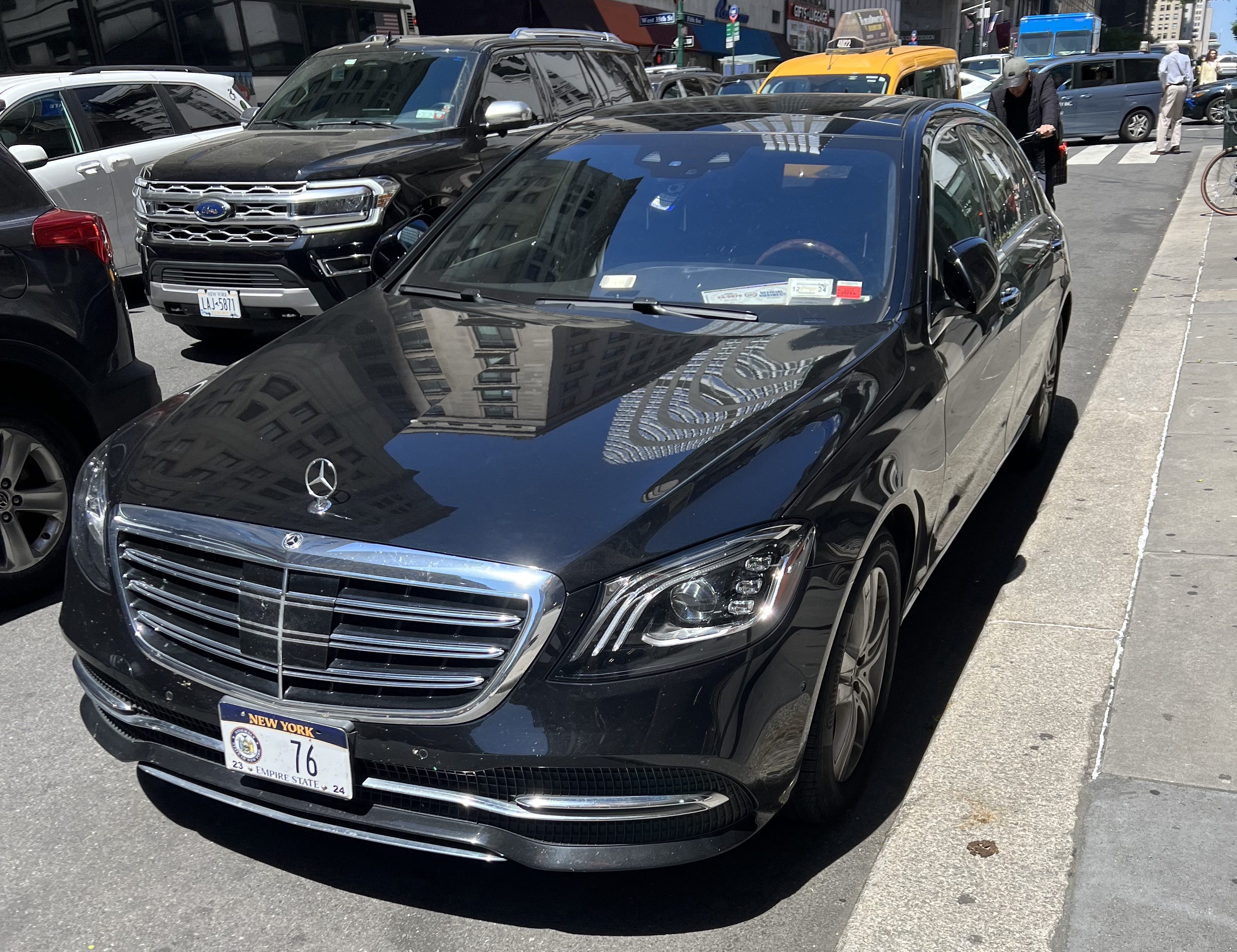 During her time in the City Council, Dickens opposed bus improvements on 125th Street and traffic-calming measures on Morningside Avenue. And as a member of the state legislature, her overall record is no better — she's missed more than 130 floor votes so far this session, despite being able to attend via video, according to the Daily News. That number has risen to at least 218 as of Wednesday, according to a review of her votes at the state Capitol. Her spokesperson attributed her absence to her kidney transplant last year, the tabloid reported.
Dickens is running for her old seat back against Assembly Member Al Taylor, who represents a neighboring Upper Manhattan district, and Yusef Salaam — a member of the wrongfully convicted Central Park Five.
Council Member Kristin Richardson Jordan (D-Harlem) announced this week that she won't run for re-election. Brooklyn Council Member Charles Barron told City and State that she "couldn't handle" the pressure.
Salaam declined to comment. And Taylor did not respond.