Bay Ridge Pol: NYPD Must Crack Down on Rogue Car Dealerships After Pedestrian Was Run Down on the Sidewalk
Bay Ridge's livid council member demanded on Friday that the NYPD finally crack down on neighborhood car dealerships' practice of parking their wares on the sidewalk, one day after a pedestrian was run down and killed by a driver who was driving his new VW off the lot.
Council Member Justin Brannan demanded "a zero tolerance policy because whatever we've tried in the past hasn't worked."
"Some of these dealerships just don't care and now a woman is dead because a car was driving on the sidewalk," Brannan said.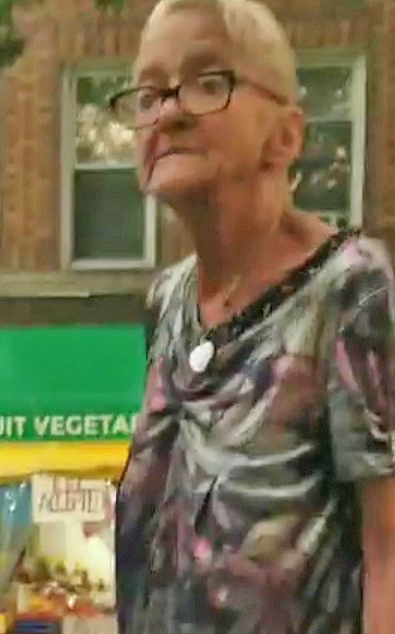 According to police, Carol Langdon, 72, was merely walking on the sidewalk in front of Bay Ridge Volkswagen, which occupies the block of Fourth Avenue between Forest Place and 90th Street, at around 3:20 p.m. on Thursday when a 29-year-old man drove his new 2021 Atlas directly into her as he "pulled forward to exit the sidewalk."
Langdon was knocked down and suffered severe head trauma. She died later at NYU Langone Hospital-Brooklyn. Meanwhile, the driver, whose name was not released, was not charged, though an NYPD spokesperson said the investigation is "ongoing."
NYPD declined to comment on Brannan's demand for more enforcement of the rampant problem of car dealerships using sidewalks to display cars. Brannan has been trying since at least 2018 to pass a bill in the council to revoke the business license of dealerships that continue the practice, which is already illegal. Often the cars left on sidewalks don't have license plates yet, so police don't write tickets.
On Friday, Brannan was still fuming about the death of Langdon, who was well known in Bay Ridge.
"This was a fucking tragedy — a completely avoidable, if not predictable, tragedy," he said. "Many of these dealerships have treated our sidewalks as an extension of their showroom for decades. The bad actors have all been warned many, many times. The NYPD is well aware and has spoken to these bad actors dozens of times.
"The sidewalk is for pedestrians, not for cars and not for car showrooms," Brannan added. "This is Brooklyn, New York. This is not Route 22 in Springfield, New Jersey. These dealerships need to understand the neighborhoods in which they are operating. Some do, some obviously do not. … I am not shocked but I am horrified."
Update: After initial publication of this story, Transportation Alternatives Executive Director Danny Harris, Families for Safe Streets Co-Founder Amy Cohen and State Senator Andrew Gounardes issued the following statement:
We are heartbroken that another New Yorker has died due to traffic violence. Our hearts go out to the family and friends of Carol Langdon. Carol was known to many in the Bay Ridge community and was a regular attendee of Senator Gounardes' Senior Picnics.

April has been Brooklyn's deadliest month for pedestrians since Mayor de Blasio launched Vision Zero. Carol Langdon is at least the fourth pedestrian killed in the borough this month alone, and the thirty-third pedestrian killed citywide just this year. Mayor de Blasio is responsible for preventing further carnage on our streets getting Vision Zero back on track. He must act now.

This stretch of Fourth Avenue in Bay Ridge is also notoriously clogged with dealerships' private cars that hog public sidewalks. This is unacceptable, and with measures that put people over parking, yesterday's crash could have been prevented.

This crash, by a driver of a brand-new SUV, is also a tragic reminder of the disproportionate harm that large cars and trucks cause on our streets. That is why we are working to pass legislation in Albany requiring a first-in-the-nation five-star rating system indicating the risk a motor vehicle poses to vulnerable road users like pedestrians and cyclists on our streets. It would also require that such ratings be displayed prominently at car dealerships.

We will save lives if consumers make safer choices and city leaders step up with more solutions to build safe streets. The status quo is killing too many New Yorkers on our streets. We need to pass the entire Crash Victims Rights and Safety Act in Albany this year.